Hard Pursuit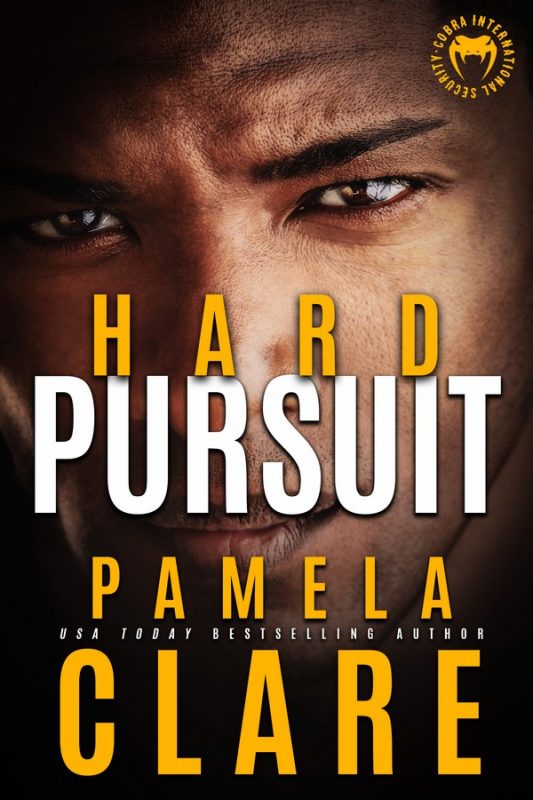 About the Book
She walked away once…
When ER nurse Kristi Chang met former Army Ranger Malik Jones in Antarctica eighteen months ago, they agreed to sex with no strings. She had no idea that Malik would turn out to be the most fun she'd ever had. Or that a big, bad soldier could be so sweet. Or that she would still be thinking of him more than a year later. Now working with an international aid organization in Nigeria, Kristi regrets letting him go. When gunmen suddenly attack and tear her from her medical unit and force her at gunpoint to care for their leader, she knows she'll have to use her wits if she wants to stay alive. She warns her captors that she's married to a Ranger named Malik who will kill any man who touches her. If only that were true…
Now he'll do anything to free her…
Malik hasn't forgotten a single incredible moment he spent with Kristi. When he gets the news that she's been abducted, he is gutted and wants to get Cobra's guns into the fight to free her. A veteran of more than a few rescues, he knows only too well how brutal captivity can be for a woman and wants to get her out of there as soon as possible. But the State Department decides to let local authorities handle the situation and gives Cobra a different assignment, leaving Malik no choice but to quit the job he loves to go after Kristi himself. But locating her in an area bigger than the state of Texas and freeing her from a band of ruthless killers by himself isn't going to be easy.
But the threat is greater than they realize…
When Malik appears out of nowhere and saves her life, Kristi thinks she's dreaming. As she recovers from her ordeal, the heat between them once again flares into passion. This time, however, it's not just about lust and physical pleasure. Their hearts are on the line. But in rescuing Kristi, Malik has kicked the proverbial hornet's nest, unleashing the wrath of a ruthless criminal organization bent on revenge. It will take all of their strength and skill to survive—and turn this second chance at romance into the love of a lifetime.
Other Books in "Cobra Elite Series"
Disclosure of Material Connection: Some of the links in the page above are "affiliate links." This means if you click on the link and purchase the item, I will receive an affiliate commission. I am disclosing this in accordance with the Federal Trade Commission's
16 CFR, Part 255
: "Guides Concerning the Use of Endorsements and Testimonials in Advertising."