Hard Justice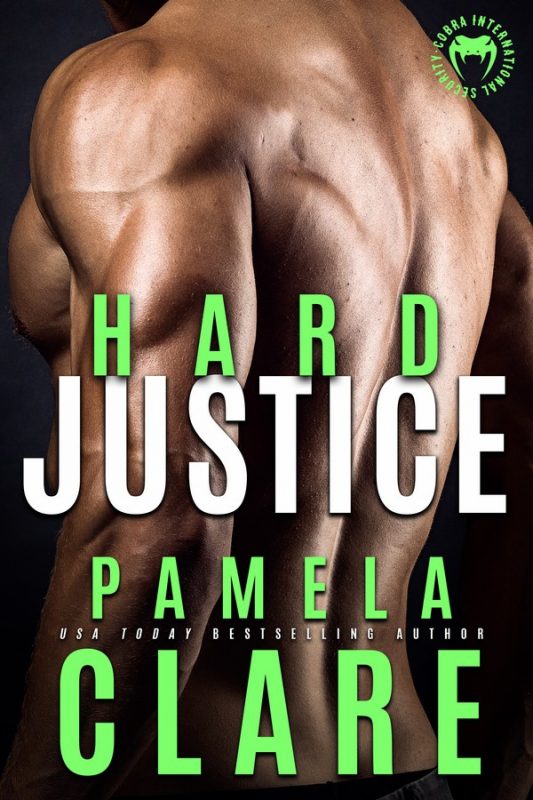 About the Book
Elizabeth Shields has always craved adventure. That's why she went to work for the CIA straight out of college. That's probably also the reason she feels drawn to Quinn McManus, aveteran of theBritish Special Air Service. The big Scotsman gives off a dangerous vibe that she can't resist. Yet, resist she must. She and Quinn both work for Cobra International Security, which has a strict policy against hook-ups between employees, and she's too much of a professional to date a coworker. She and Quinn can never be more than friends. But when his best buddy from the SAS is found murdered on the streets of Glasgow, Elizabeth will do all she can to help Quinn cope with the loss … and find the culprit.
Quinn McManus escaped a life of poverty by joining the British Army. His fellow soldiers became his family, forging a bond stronger than blood. Now, with his best friend dead, he needs Elizabeth's special skills to help track down the killer. He has no intention of getting physical with her. Rules arerules. But as their unofficial investigation heats up, so does the attraction between them. Still, he refuses to surrender. Because if they cross the line from friends to lovers, there will be no going back.
But some battles can't be won, and soon the passion between Quinn and Elizabeth ignites, hot enough to melt the cold Glasgow winter. As they move closer tothe truth and to each other, they find themselves in the sights of a stone-cold killer, who won't hesitate to destroy them both to keep a terrible secret.
Other Books in "Cobra Elite Series"
Disclosure of Material Connection: Some of the links in the page above are "affiliate links." This means if you click on the link and purchase the item, I will receive an affiliate commission. I am disclosing this in accordance with the Federal Trade Commission's
16 CFR, Part 255
: "Guides Concerning the Use of Endorsements and Testimonials in Advertising."