Hard Asset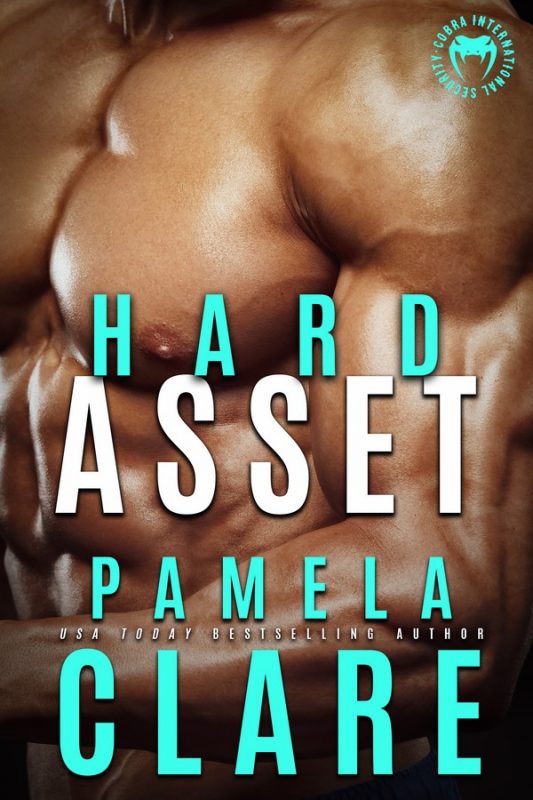 About the Book
A perilous mission…
Shanti Lahiri'stragic family history inspired her to fight for justice. Now a prosecutor with the International Criminal Court, she doesn't have time for dating or relationships. When an investigation takes her to the Rohingya refugee camps in her father's homeland of Bangladesh, the last thing she wants is an armed security teamfollowing her everywhere and frighteningher already traumatized witnesses. But others who've tried to investigate these crimes have gone missing, and Shanti doesn't want to be the next one to disappear.Despite her misgivings, she has no choice but to accept their protection. And, no, the fact that the team's leader is lethally sexy has nothing to do with her decision.
An undeniable attraction…
Connor O'Neal left the Unit—Delta Force—after a decade of war, scarred both inside and out. Now an operative with Cobra International Security, he's been tasked with protecting Shanti in one of the most dangerous parts of the world.He can handle anything the bad guys throw at him, but nothing prepares him for the instant attraction he feels to Shanti.From the first moment he sees her, he wants her. Too bad, because clients are strictly off-limits, and he's a man who follows the rules—most of the time. Besides, he can't afford any distractions whenShanti's life is on the line.
A merciless enemy…
But something about Shanti breaks through Connor's defenses, forcing him to confront his demons. As their mutual desire transforms into reckless passion, Shanti discovers evidence crucial to putting a mastermind of genocide behind bars.Connor knows her life is in immediate danger, but his plan to get her out of the country comes crashing down when a traitor strikes, leaving the two of them stranded in the jungles of Myanmar. Now on the run from aruthless killer and his army, Connor and Shanti are fighting for survival—anda chance at thelove of a lifetime.
Other Books in "Cobra Elite Series"
Disclosure of Material Connection: Some of the links in the page above are "affiliate links." This means if you click on the link and purchase the item, I will receive an affiliate commission. I am disclosing this in accordance with the Federal Trade Commission's
16 CFR, Part 255
: "Guides Concerning the Use of Endorsements and Testimonials in Advertising."