Frequently Asked Questions
Here are answers to the questions I'm asked most frequently.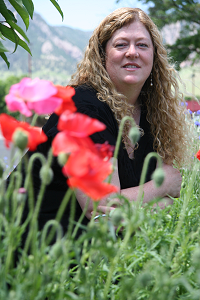 Why do you go so long between books? 
A: I write three different sub-genres, plus I'm a very picky writer and try very hard to write the best book possible. I'd rather make people wait than churn out garbage sequels. In the end, it won't matter how fast my books were released, but whether they were worth reading.
Do you plan to give Captain Joseph and Lord William Wentworth their own stories or to write more books in the MacKinnon's Rangers series? 
A: YES! I plan to write two more books in the series, but I can't say when. Right now, I'm committed to a couple more I-Team books. I am most inspired to write Lord William's story, which will likely take place in London, not the Colonies. But I do plan to write both books. It's very hard even to contemplate leaving this series behind because I love each and every character. I may do some novellas or find a way to involve secondary characters in their own stories, but I haven't gotten that far yet.
Do you plan to write any more books in the I-Team series? 
A: Dead By Midnight is the I-Team grand finale. I wanted to end the series on a strong note However, Joaquin still needs his happy ending. I would love to give him a book one day. I'm just not sure when that will happen.
Do you plan to write more books in the Kenleigh-Blakewell Family Saga? 
A: Yes, I do. I love those characters and haven't forgotten them! I want to give Ruaidhrí his own story, and, of course, we need to find out what happens with Emma Rose as we head toward the Revolutionary War. I'd also like to give Nicholas and Bethie's Isabelle her own story. When I'll have time to write these stories I can't say, but I have notes on them. Stay tuned!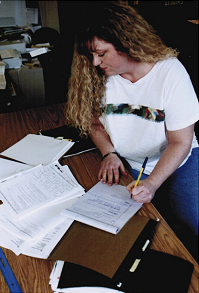 Where do you get the inspiration for your stories?
A: Inspiration can come from anywhere. My I-Team series is drawn from 20 years of experience working as an investigative reporter and editor-in-chief. Some of the stories are actually based on real work I did as a journalist.
My Colorado High Country series is inspired by life at altitude. Colorado is a unique place, and I enjoy trying to capture the quirkiness of my home state and bring it alive for readers.
My historicals are usually inspired by history. I've always loved history. For me, it's about connecting with people who lived long ago. I read history books for fun, and oftentimes I come across something I didn't know that then becomes the kernel for a story or part of a story. Sometimes doing research for one book inspires elements of another. When I was doing research for Ride the Fire (Kenleigh-Blakewell Family Saga, Book 3), I kept coming across references to Maj. Robert Rogers and Roberts' Rangers. I looked into them a bit more and found myself captivated by the lives of Colonial American Rangers, the "special forces" of their time. That led me to write a completely new series, the MacKinnon's Ranger series.
Occasionally, a scene or even a character will be inspired by a dream. Annie, the heroine from Surrender, came to me in a dream.
Also, I like to visit the places in my stories. Seeing the landscape that my characters saw is a magical way to get in touch with them and their lives.
I make it a habit to contact people who are experts on my topics, whether it's a an explosives expert with a SWAT team, museum curators or an archaeologist who excavated a site where my story is set. Most of the time, they're very open and happy to talk about the subjects on which they are experts. Listening to them gives me depth and detail that help make a story feel real.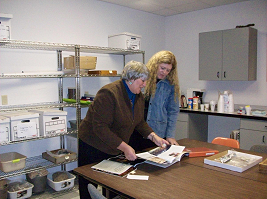 How much research do you do for your historical romances? 
A: As much as it takes to create a three-dimensional image in my mind of the world in which my characters live. I researched 18th-century Colonial America for more than two years before I finally started writing my first book. My undergraduate degree is in Classics, and my graduate school work was in classical archaeology, so research is both interesting and easy for me. I love it!
I strive to be as historically accurate as I can be about the daily lives of my characters and the bigger events of their times. I research everything from agriculture to flora and fauna to how they cooked, dressed, spoke, amused themselves and so on. I also try to write characters that represent the times in which they live, not anachronistic characters who feel and act as we do. Usually, I get a lot of research done before I start a book, but it's inevitable when writing historicals that I'll come across something I don't know. I always end up doing research on the fly. I have a big library of books, but I also use the Internet. I prefer primary sources for research, such as journals, collections of letters, newspapers of the day, but also make use of secondary sources. One of my favorite resources when doing research is folk music. I've learned so many luscious words through music.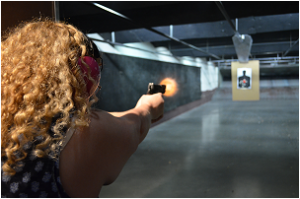 Also, I try to research as much as I can through direct experience. My I-Team heroes, for example, carry and use firearms. I go to the shooting range and practice shooting with the models of firearms they carry in their stories.
What kind of writing classes did you take to prepare for your writing career? 
A: I took two writing classes — one that was an upper-division creative writing class the other that was an honors course about writing autobiography. Both were taken my senior year of college as electives. The biggest function they served was to force me to write, something that was easy to avoid at the time, given that I had two small children. The autobiography class was especially helpful in teaching me to look inside myself for my characters' emotions and not outside at the world. I got the most practice writing from my day job as a reporter. Putting words on the page with a deadline hanging over your head teaches you a lot about word economy and how to tell a story.
How long did it take you to write your first book and get published? 
A: I had a very atypical path to publishing. Most authors write many manuscripts before penning the one that gets published. I spent seven years writing my first book in my spare time, found an agent after sending out five query letters, made some revisions with my agent's guidance. She sold the revised manuscript nine months later. That's not how it goes for most writers, though I didn't realize that till later.
Can you read my manuscript and give me advice on how to fix it? 
A: No, I can't. There are legal concerns as well as practical ones. The biggest issue is time. I need to focus on writing my own books. For advice on the craft of writing and on the world of publishing, I recommend you joinRomance Writers of Americaand find your local chapter of RWA, which hosts lots of workshops on all areas of writing and selling romantic fiction. Good luck with your writing career!
I have a blog and would like to review your books. Can you please send me copies? 
A: I don't send out copies for review. That's my publisher's job. My publisher sends ARCs — advance review copies — of my New York-published titles to reviewers that meet their criteria. To learn more, contact Berkley, an imprint of Penguin Books. When it comes to my self-published books and novellas, I work only with established reviewers or those recommended to me by another author.
I have all of your books/audiobooks and would love to get them signed. What can I do? 
A: The easiest way to get them signed would be to mail me a self-addressed stamp envelope and request signed book plates. I'll be happy to sign them for you and mail them back for you to stick into your books or inside the audiobook case. I'll even send a bookmark or two, if I have any. You can also mail your books, together with return postage and packaging. I'll sign them and get them back in the mail. My mailing address is: Pamela Clare, PO Box 1582, Longmont, CO 80502.
How can I get free copies of your books? 
A: I do contests and giveaways fairly regularly through my blogand through Goodreads. Most are open to anyone living anywhere in the world. My publisher also does some giveaways, and occasionally bloggers will hold contests when I appear on their blogs. I always post these giveaways on my Facebook author pageand onTwitter. Watching those feeds is the best way to ensure that you participate in all of the giveaways. I choose winners via a contest randomizer to ensure each drawing is fair. Good luck!
Beware of "free downloads" from file sharing sites. Those are pirated copies of my books for which I and other authors receive no compensation. They are being made available illegally and in violation of my copyright. Authors make their living through sales of their books, and piracy is the best way NOT to support the authors whose books you enjoy.
If you live in a part of the world where my books are simply not available, I am willing to work out an international trade agreement with you — something of value from your country in exchange for signed books. That way it's a fair exchange. I've gotten silks from Thailand, coffee beans from around the world, and other wonderful things by trading in this way with international readers. I enjoy keeping in touch with readers from around the world.